The firm's two attorneys are Jan B. Wolverton and Martin Himmelfarb.

Jan B. Wolverton is an honors graduate of Harvard University and Harvard Law School, where he was Executive Editor of the Harvard Environmental Law Review. A Fellow of the Massachusetts Bar Foundation, he has written articles on environmental issues and is co-author of The Law of Hazardous Waste, published by Matthew Bender & Sons. Admitted to the bars of Massachusetts and the federal courts, Mr. Wolverton, after serving as a clerk to a judge at the Massachusetts Department of Environmental Protection, joined the Boston firm of Goodwin, Proctor & Hoar in 1991, where he practiced environmental law before founding Wolverton & Himmelfarb. He practices in all areas of real-estate related law, providing services and advice in land use planning, conveyancing, loan closings, environmental and insurance litigation and construction issues, as well as in estate planning and administration, domestic relations and litigation.

Martin Himmelfarb, of counsel, is a graduate of Suffolk University Law School with honors. He has been admitted to practice in Massachusetts since 1981 and is a Life Fellow of the Massachusetts Bar Foundation. In law school, he was a member of the Law Review, for which he wrote on issues relating to real estate law. Formerly with a Boston and Buzzards Bay law firm, Mr. Himmelfarb has represented buyers, sellers and lenders in numerous real estate closings. An experienced litigator, he has tried cases in most courts in eastern Massachusetts, as well as in administrative tribunals on the state and federal level. He has also served as an arbitrator for the American Arbitration Association in Boston. His practice areas include estate planning and administration, real estate and business law and litigation strategy.

The firm's paralegal staff includes Cheryl A. Silva, a graduate of the Northeastern University Paralegal Studies Program. She has extensive experience in real estate conveyancing, corporate recordkeeping, administration of estates and estate tax return preparation.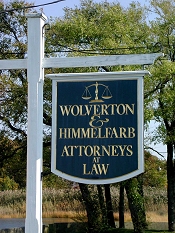 Member
Member

Member

Member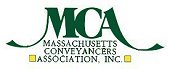 Member